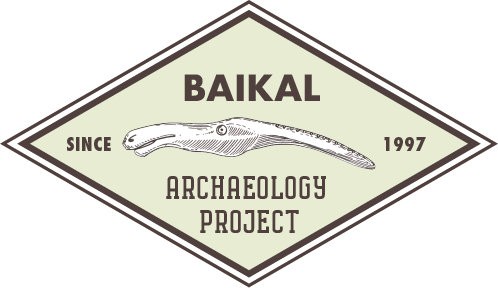 News
Congratulations to Rebecca Bourgeois, Master's student at University of Saskatchewan, for successfully defending her thesis on July 31st! Rebecca was co-supervised by Dr. Angela Lieverse and Dr. Hugh McKenzie. Title: "A Multimethod Approach to Reassociating Fragmented and Commingled Human Remains: An example from the Cis-Baikal Region of Siberia, Russia" [...]
Introduction
The Baikal Archaeology Project (BAP) is an international and multi-disciplinary team of scholars investigating Middle Holocene hunter-gatherer culture dynamics in two Russian regions: Baikal in Siberia (8,300–3,500 years ago) and Karelia in European Russia (8,700–8,000 years ago).
Project headquarters are based in the Department of Anthropology at the University of Alberta.
Our research is primarily supported by the Partnership Grants program of the Social Sciences and Humanities Research Council of Canada, as well as through generous contributions from the sponsors and collaborating institutions listed below.
If you are interested in our previous research in the Baikal Region and Hokkaido, Japan, please visit our archived websites:
2001–2011: https://bap.artsrn.ualberta.ca/
2011–2018: https://bhaparchive.artsrn.ualberta.ca/
Featured
Team Member
Dr. Benjamin Shepard is an Adjunct Instructor in Anthropology at Los Angeles Pierce College. He received his PhD from the University of California, Los Angeles in 2016. He has been a participant in the BAP since 2007. RESEARCH INTERESTS: Ritual…
Read More