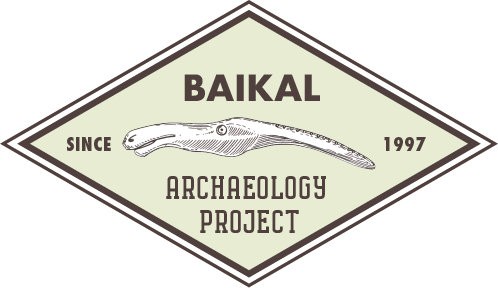 About The Project
The Baikal Archaeology Project (BAP), formerly known as the Baikal-Hokkaido Archaeology Project (BHAP), consists of an international and multi-disciplinary team of scholars with expertise in archaeology, bioarchaeology, ethnoarchaeology, genetics, bio- and geochemistry, and paleoenvironmental studies. Together, we are exploring prehistoric hunter-gatherer lifeways in Northeast Asia.
While substantial progress has been achieved in hunter-gatherer research over the last century, our understanding of the dynamism, variability, and resilience of prehistoric Holocene hunter-gatherers remains inadequate. The goal of our project is to address this gap through an intensive comparative analysis of two long-term regional trajectories of Holocene hunter-gatherer culture change (c 9,000-3,500 years ago): the Lake Baikal region (Siberia) and Karelia (European Russia).
Our analysis relies on what we call the bioarchaeology of individual life histories approach – a suite of laboratory & macroscopic methods that generate information pertaining to the age, sex, diet, mobility, habitual activities, health and genetic traits of particular persons through the examination of their skeletal remains in conjunction with their archaeological and environmental context. We previously applied this approach very successfully to the Lake Baikal region (https://baikalproject.artsrn.ualberta.ca/) and Hokkaido, Japan (https://bhaparchive.artsrn.ualberta.ca/).
Our Research Goals
Develop detailed reconstructions of individual life histories based on comprehensive examination of human skeletal remains;
Build high-resolution chronologies using systematic radiocarbon dating of all examined human remains;
Synthesize the life histories and chronologies within the context of the natural environment.
Contact Information
Address:
Baikal Archaeology Project
Department of Anthropology
13-15 HM Tory Building
University of Alberta
Edmonton, AB
CANADA T6G 2H4
If you would like to contact a specific team member,
please refer to their individual page.